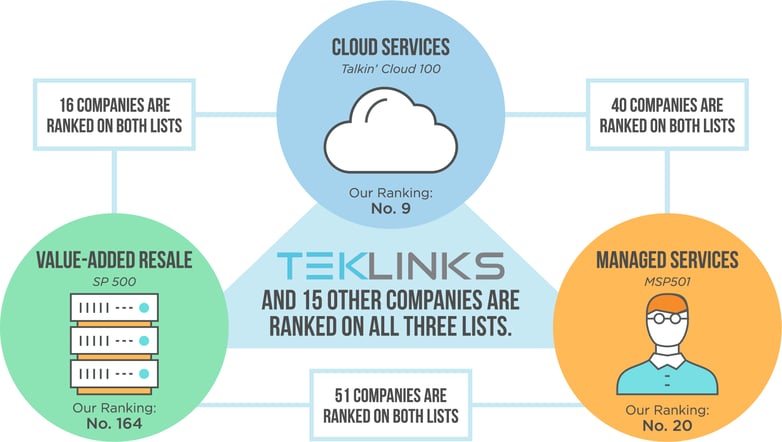 Where Does Your IT Provider Rank?
Each year, the IT industry ranks its top cloud service providers, managed service providers, and value-added resellers.
Out of the thousands that applied, TekLinks is 1 of only 16 companies ranked on all three lists in 2017. This makes us uniquely equipped to meet your organization's IT needs, no matter where you are on the journey to the cloud.
Chat with our experts to see how TekLinks can help you become more efficient, productive, and secure.