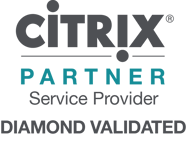 TekLinks, Inc.,headquartered in Birmingham, AL, announces today that it has received Diamond validation as a Citrix Service Provider (CSP) Partner program White Label Hosting Partner. CSP Citrix White Label Hosting Partners must meet stringent guidelines for architecture, SLA performance, and scalability. This CSP Citrix Diamond validation demonstrates the value will also allow TekLinks brings in to continue delivering its Citrix-powered Desktop-as-a-Service offering (TekVDI), while taking advantage of the proven Citrix's proven partner platform, guaranteed support for infrastructure, and qualified opportunities to expand business.
"We are honored and excited to receive this service provider partner diamond validation from Citrix," said David Powell, VP of Managed & Cloud Services. "We look forward to what this relationship will accomplish in 2014: first and foremost, it will continue to enhance greatly the services we can provide our clients."
"TekLinks demonstrates how to successfully support end user customers, while also growing a hosted business," said Scott Swanburg, senior director of Citrix Cloud App Delivery Sales. "Targeting customers in specific vertical markets, supporting those customers with a pledge for reliable service, implementing the latest hosting technologies from Citrix and our alliance partners, and carefully building both the business team and technical team – these are all hallmarks of a diamond validated Citrix service provider partner and TekLinks has them all."
For more details about CSP Citrix Service Provider White Label Hosting Partners, the benefits of its the Citrix DaaS infrastructure, and a global list of participating partners, please visit the Citrix service provider website.

You can read the press release in PDF form here.