CRN has named TekLinks to its 2016 Managed Service Provider (MSP) 500 list in the MSP Elite 150 category. The annual list recognizes North American solution providers with cutting-edge approaches to delivering managed services. TekLinks' advanced technology offerings help companies navigate the complex and ever-changing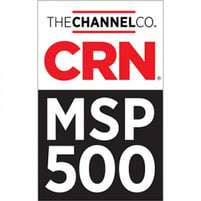 landscape of IT, improve operational efficiencies, and maximize their return on IT investments.
CRN's MSP 500 list shines a light on the most forward-thinking and innovative of MSPs, which help companies leverage new technologies without straining their budgets or losing focus on their core business.
The list is divided into three categories: the MSP Pioneer 250, recognizing companies with business models weighted toward managed services and largely focused on the SMB market; the MSP Elite 150, recognizing large, data center-focused MSPs with a strong mix of on-premise and off-premise services; and the MSP Hosting Service Provider 100, recognizing MSPs focused primarily on off-premise, cloud-based services.
Check out the MSP 500 list here.