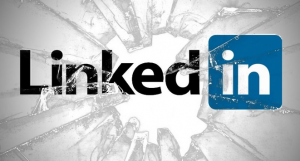 Recently, the database of LinkedIn accounts compromised in 2012 was released for public sale with many decrypted passwords. Read more on that here.In response to this event, and to help prevent your LinkedIn account from becoming a pivot point to other systems like your mobile device or corporate email, we suggest updating your password on LinkedIn to a unique password. Also, any other sites on which you may have used the same password as your 2012 LinkedIn password should be changed.
As an additional layer of protection, please consider turning on LinkedIn 2-step verification. Information on this feature and instructions on how to do so can be found here.
For more on how to keep you and your company secure, email us at info@teklinks.com.
---
WHO IS TEKLINKS? A national leader in cloud computing, managed services, engineering services, and value-added resale. We're a team of expert techies and business professionals who are passionate about building valuable relationships and getting things done right. Simply put: We make IT work for business.